Prime regia di Ben Younger, 2005
♦ Beyond Prozac: Antidotes for Modern Times di Michael J. Norden
♦ Give and Take di Chester L. Karrass
♦ The House of the Seven Gables [La casa dei sette abbaini] di Nathaniel Hawthorne
♦ Absalom, Absalom! di William Faulkner
♦ The accidental tourist [Turista per caso] di Ann Tyler
♦ Listening to Prozac di Peter D. Kramer
♦ Great ideas in psychotherapy di Richard D. Chessick
♦ Freud's women di Lisa Appignanesi
♦ Children of Crisis di Robert Coles
♦ Lesbians and the kabbalah di Annie Porter
Quando Rafi (Uma Thurman), entra nello studio della Dr. Lisa Metzger (Meryl Streep), possiamo riconoscere, leggendo le costole, alcuni testi medici nella libreria.
In una scena successiva viene nuovamente inquadrata la stessa libreria.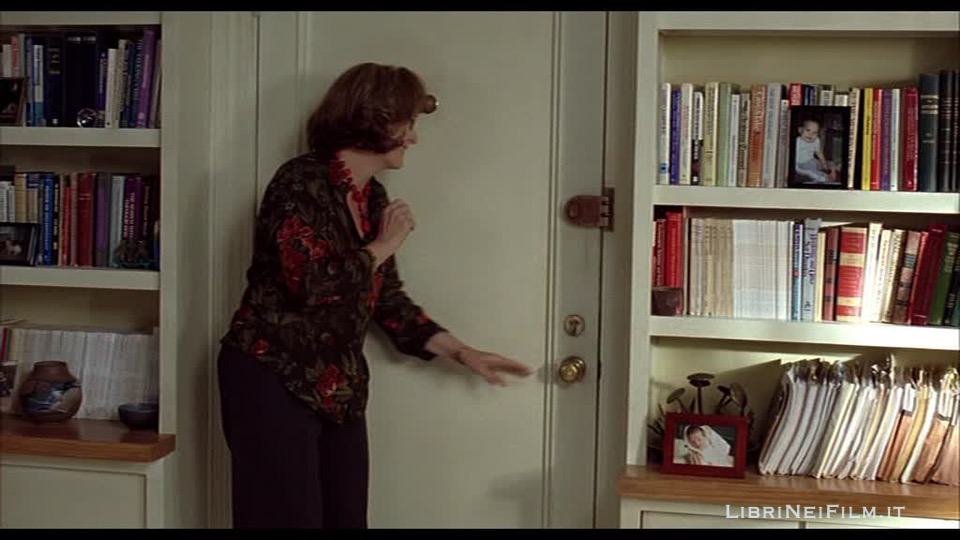 Quando David (Bryan Greenberg), fa salire Rafi nella sua stanza in casa della nonna vediamo i libri di Nathaniel Hawthorne, William Faulkner, Ann Tyler.
Vediamo poi altri libri nella libreria della Dr. Lisa Metzger accanto alla foto di David piccolo.
La Dr. Lisa Metzger darà "per sbaglio" l'insesistente libro Lesbians and the Kabbalah, A Match Made in Heaven a Rafi.
---